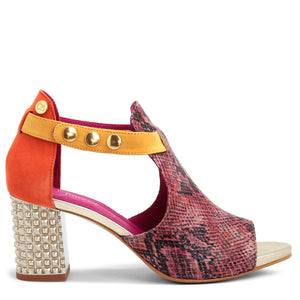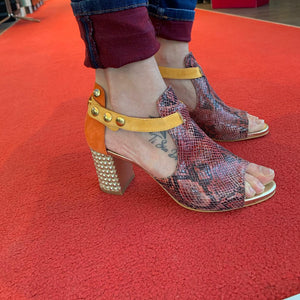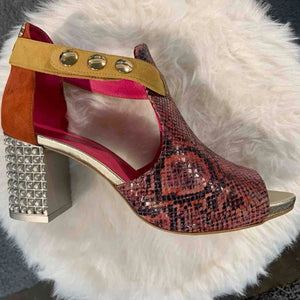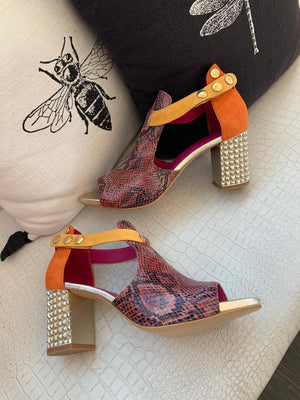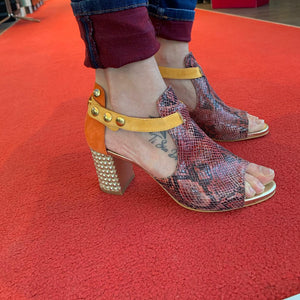 Chanii B "Rayon" Yellow/Orange - High Heel Sandal
Rayon in orange is a perfect natural sandal color combo with a yellow strap and light gold metal textured heels. All leather upper and lining.
If you have had the Mais Oui boots or the Batton sandals in the past this is from the same last.. So same last, same fit and super comfortable.. Plus very exclusive.. these will sell out fast!
Made in Portugal.