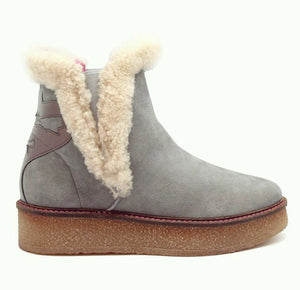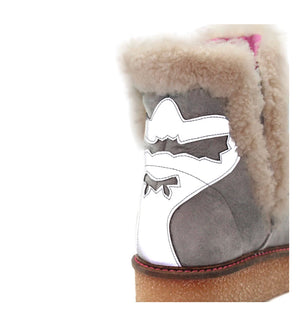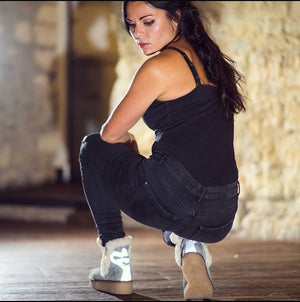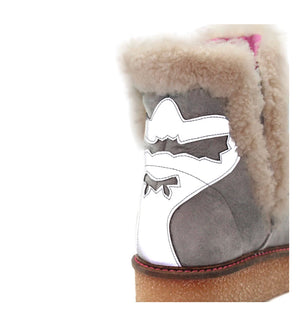 Chanii B "Polar" Grey Suede Boot
As the name suggests, Polar is fantastic for keeping you cosy and warm on a freezing day.
For us, the winning factor has got to be the super-soft sheep skin lining.
 The rubber sole, also seen on Chaude, gives you fantastic grip and stability on slippery surfaces, not to mention some height too! 
Grey suede with reflective back-piece 
Shearling lined boot with crepe sole
Pink stitching around the sole
Elastic on either side for flexibility when putting on
Sheepskin lined