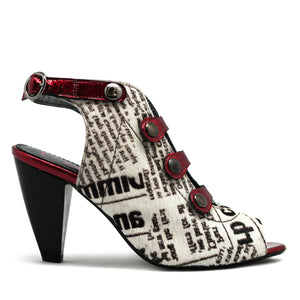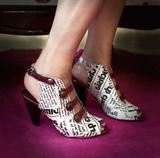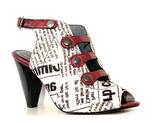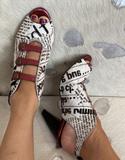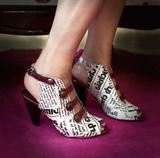 Chanii B "Honey" White Newsprint Sandal
 Limited edition. When this is gone it's gone!! 
A beautiful unlined dress shoe in exquisite newsprint pony hide finish, with 3 patent straps across the instep. The 3 straps are elasticised to give you the best fit possible, as well as peppered to make it easy to take on and off. This shoe is fastened with a buckle around the heel. 
3.5" Painted heel 
Rubber compound sole 
3 Elasticated popper straps
Buckle fastening around the heel 
Beautifully soft hide against your foot 
This shoe fits true to size
The picture with the Pair is the true colour . The print of the words will be different on each foot.- every pair is unique!