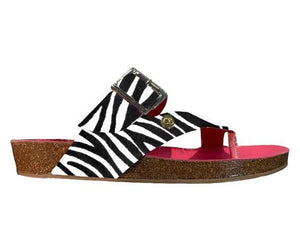 Chanii B "Je Suis" Zebra Print Sandal
Zebra cow hide.. matches everything. The cow hide is the premium top grade cow- so lasts longer and no care needed.. very tough wearing. Adjust the instep strap to your foot. 

Great for all widths 

Cork cushioned & toe wrap
Dress up or dress down!