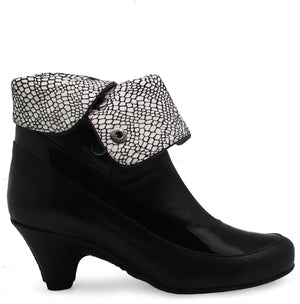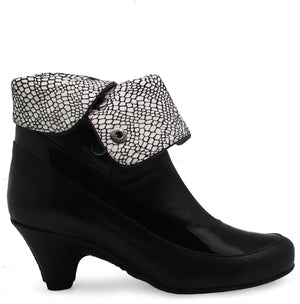 Chanii B "La Vie" Black Ankle Boot
Online Exclusive- Not available in store.
La Vie is an elegant low heeled button-up boot. The buttons can be popped and folded down to reveal a different leather inside which completely transforms the look of this boot. The rubber sole provides you with that much-needed grip as the weather gets colder. the fit in these boots is narrow and short so go one size up for a good fit.