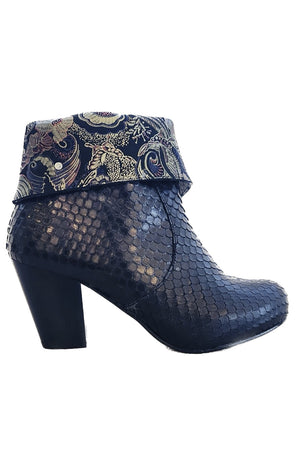 Chanii B "Mais Oui" Black Snk/Navy Floral - Flip-down Bootie
amazing surface appearance to your boot, which is guaranteed to stand out in the crowd. The boot has a zip fastening for easy wear and a built in platform. 
3" heel
1/2" platform
2 1/2" overall heel height
Black cuff can be worn folded up or down
--great full fitting boot
Made in Portugal.