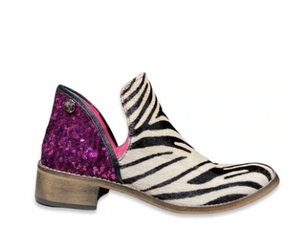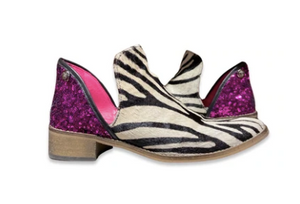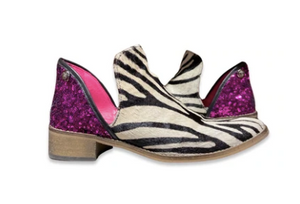 Chanii B "Zippette" Zeebra print/Pink sequins
Zebra print cowhide from Italy. Premium cowhide
The back counter has fuchsia pink mini sequins
They are semi-unlined meaning they will stretch to the shape of your foot
Every piece and pair is unique. No two pairs are alike. Perfect!
These are heartier than the original Zippettes as the cowhide is great to wear in wetter weather.
No cleaning or caring for these fabulous boots other than and damp cloth. Perfect for all your outfits. 
Edgy and perfect with a pair of jeans, trousers and definitely dresses!