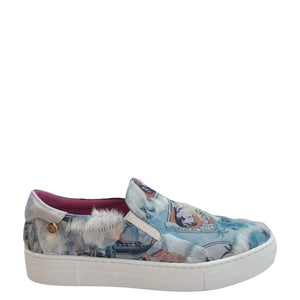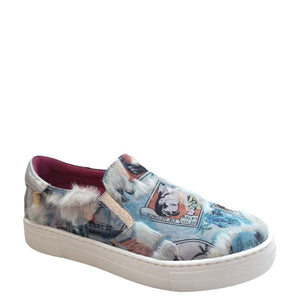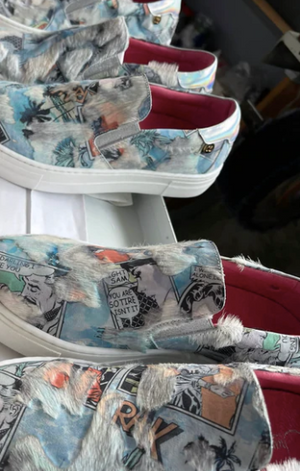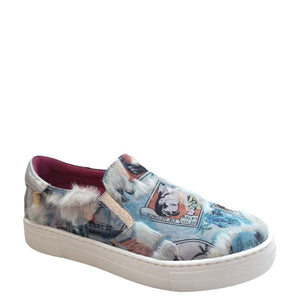 Chanii B "Scala" Comic cow sneaker
Blue and white graphic print slip-on sneaker. 
please note there is an added iridescent white foil on the back added to this shoe. 
Part of our Royal Collection, a new sneaker for this season. 
This sneaker is just a slip on with elasticated sides, making it perfect for slipping on when you are in a rush! 

Nice and wide! Jump into these and off you go!
Thick rubber flatform sole
Hard wearing printed cow hide leather
Elasticated side panels