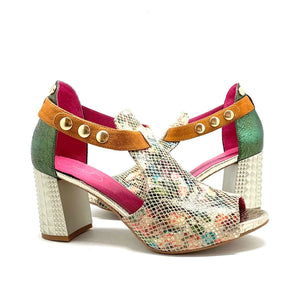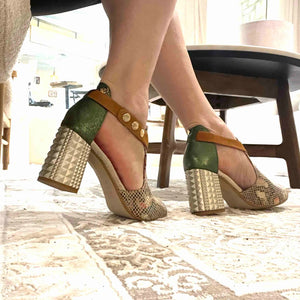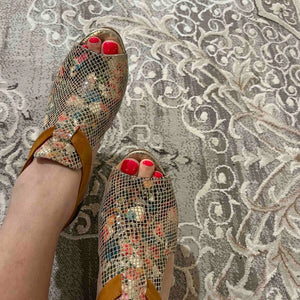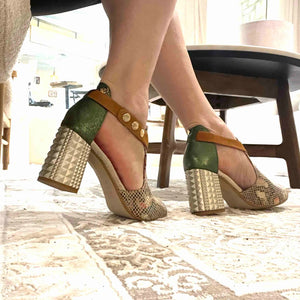 Chanii B "Rayon" Beige/Green/Floral - High Heel Sandal
Step out in style this summer in these floral green & beige t-strap sandals. With beautiful yellow and green trim, complete with an amazing gold studded textured heel, with leather straps- that snap on and off! New from Chanii B!
If you loved the Batton, or the Mais Oui you will adore these new sandals. The amazing new studded textured heels. Wear this with every colour in your wardrobe. Plus perfect with jeans and skirts!

- 2.5 inch heel with a very comfortable underfoot cushion. So plush!
Made in Portugal.