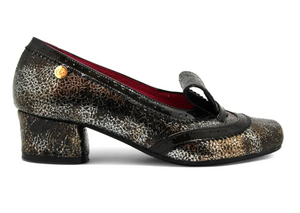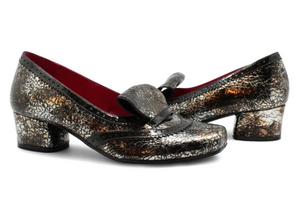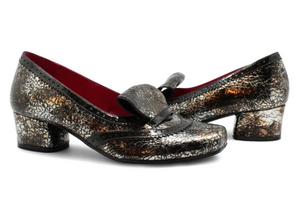 Chanii B "Persi" Bronze/Pewter Shoe
Victorian inspired bronze with pewter highlights cracked leather made in Italy.
this leather picks up so many stunning colours of this beautiful shoe that fits just like the style Polo which is a big favourite work shoe in Chanii B. The changeable upper is a unique way of changing your look. Wear it up with skirts or dresses and down with trousers.