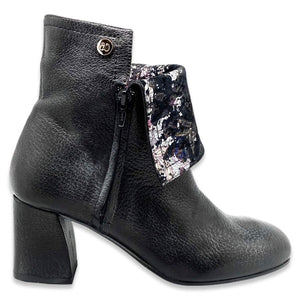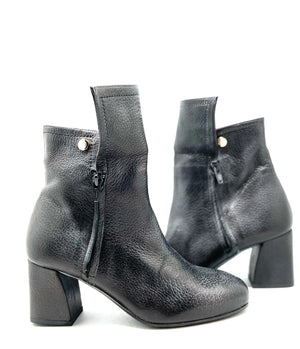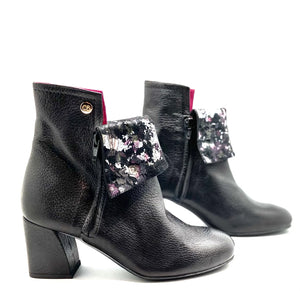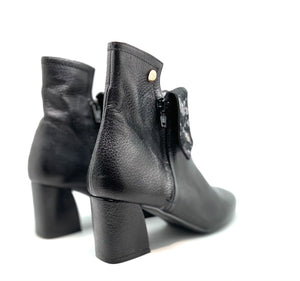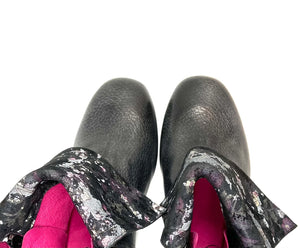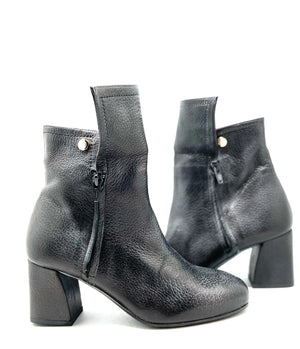 Chanii B "Mais Bien" Black Antique - Ankle Boot
Mais Bien black ankle boot is made is all soft leather upper and lining. Brushed black upper makes this amazing boot look grey. The front collar in black antique leather print. When flipped up it has a cool "collar" look. You can also flip down the back part to show off the fuchsia lining.
The new curved shaped heel is leather wrapped in black antique leather. Sole is rubber for grip. Double zip on inside and outside of boot makes for an easy on and off. 
Fits true to size 

Double zipper opening
Made in Portugal.