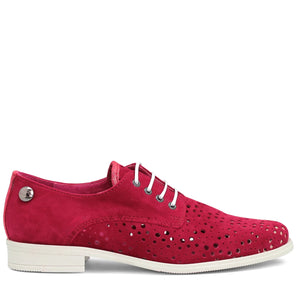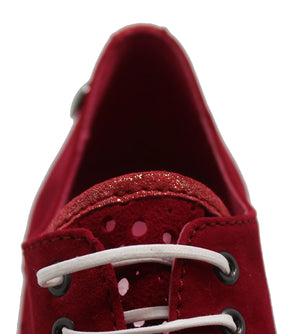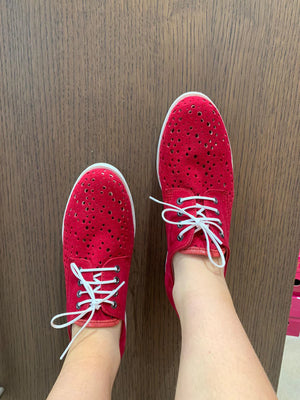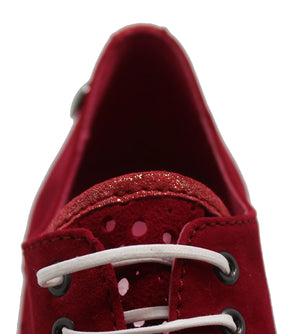 Chanii B "Cordon" Red - Suede Sneaker
Cordon is a lace-up shoe, in a striking red suede.
Leather-lined and with perforations, your feet will be able to breathe and stay cool throughout the summer, no matter what you are doing. Everyone will be asking, "Where did you get your shoes?"
This shoe has beautiful delicate red glitter detailing along the top of the tongue and the back piece.
Perforated detail
Lace up
Rubber sole
Red suede
Long fititng
Wide fitting
Made in Portugal.