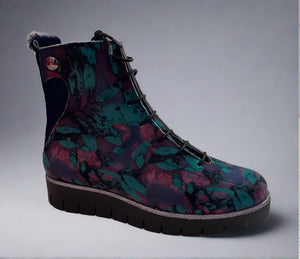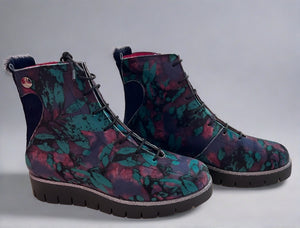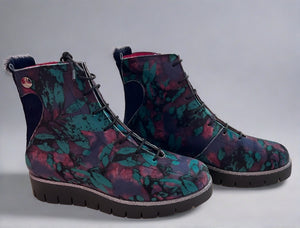 Chanii B "Bang" Indigo/Floral - Short Boot
Stunning new styles from Chanii B for Fall 2022 !!!

A brand new colour of this fabulous lace up boot !!
This comfy boot features the same super flexible sole as the ever-popular brogue, Bolt. The upper features Italian printed fabric of navy and purples with flashes of green. with a half heart-shaped navy metallic leather back part.
Amazingly comfy ankle boot
Strong fabric material

Chunky flatform sole
Cowhide heart-shaped detailing on the back
Velvet upper, Leather lining
Made in limited sizes