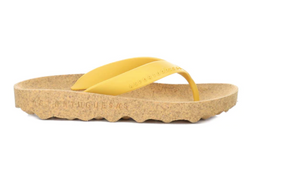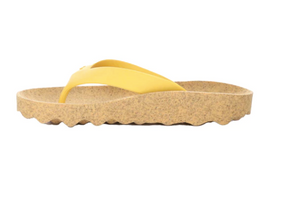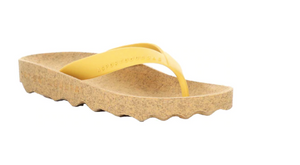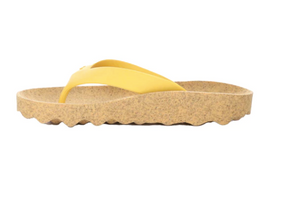 Asportuguesas "FEEL" Yellow flip flop sandal
New! 
Thong with cork footbed from Asportugessas
From nature to you... ASPORTUGUESAS are a Portuguese footwear brand which doesn't leave the Planet's sustainability barefoot. They're the first cork flip-flops brand, using a 100% natural raw material that is born in a tree and is retrieved every nine years, without the tree ever being cut. These are stylish, comfortable and conscious cork shoes you can wear all day. Explore now our amazing selection, from trainers, flip-flops, ankle boots & more. Shop natural, versatile & sustainable shoes!