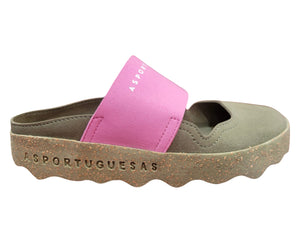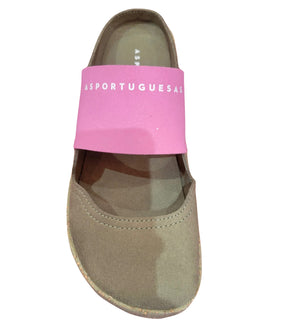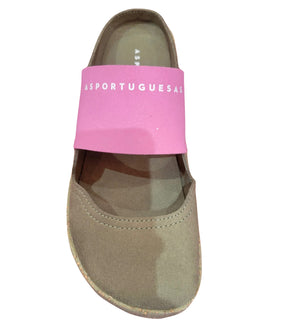 Asportuguesas "Cana" Military/Pink - Slide
Slip on and off in the house, run to the store, walk the dog, and take out the trash, all while your feet are happy!
(The 100% natural cork sole is born off a tree and is retrieved every 9 years, without the tree ever being cut down.
Asportuguesas is a company dedicated to using the least amount of natural resources as possible. Inspired by nature, and with their unique choice of natural & recycled materials, they are a company committed to contributing to a greener planet and more eco-friendly future.
Made in Portugal.