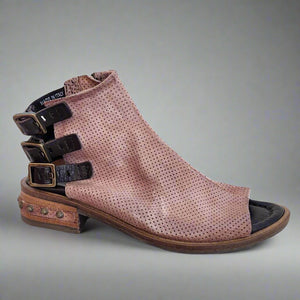 AS98 B18008-201 Blush Leather sandal
Embrace effortless elegance with the A.S. 98 ladies B18008-201 sandal.
This chic dress sandal features a buckle-up closure and zip-up detailing that adds a stylish edge to any look.
Experience beautiful craftsmanship and unparalleled comfort for any special occasion. Make an unforgettable entrance with this statement-making sandal.