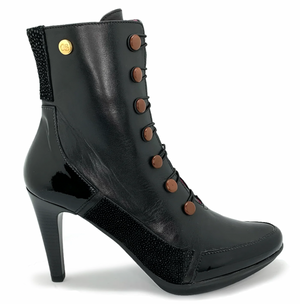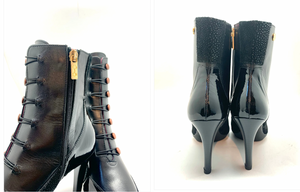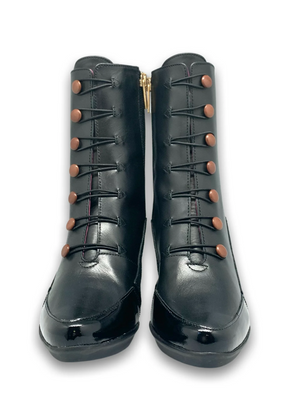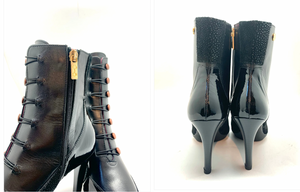 Chanii B "St Lucia" Black/Brown Buttons - Platform Boot
Who said you can't run in heels! The platform is incredible!
St Lucia brings a touch of elegance with this Victorian-inspired boot. The slim cut of this boot makes it extremely flattering on the leg, if you are a fan of Jupiter, you are in luck as this is on the same footbed, which is surprisingly comfortable for such a high heel. 
Elegant Heel
Rubber Sole
Button Detailing and elastic fastenings
3.5" heel
0.5" platform
Leather lined and leather upper
Made in Portugal.