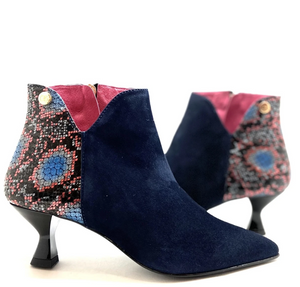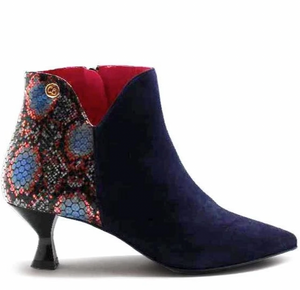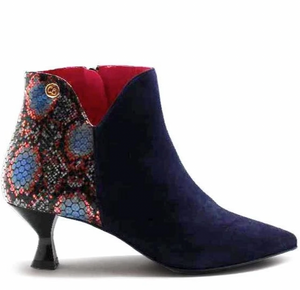 Chanii B "Zone" Navy Suede Boot
Stunning navy suede cocktail ankle boot with cobra printed red and blue leather on the heel. The low heel and rubber sole make this boot easy to wear all day, and the black details means this boot will go with almost everything in your wardrobe!
If you have worn the La La or Lulu then you will love this boot!